CSW Electric & HVAC
Diakon Electric Cooling & Heating systems are dramatically more efficient than traditional HVAC systems. Utilizing INVERTER-driven compressors, our systems automatically adjust to changing conditions to deliver ideal comfort while only using the energy that is needed. No more. No less.
As a result, our systems are up to 40% more efficient than standard window units for cooling and our heating performance is far superior to traditional heat pumps. All this technological innovation means you reduce your energy consumption and can save money on your energy costs while enjoying the comfort of your home.
For more information on Diakin Ductless Systems visit http://daikincomfort.com/residential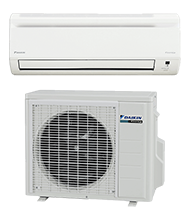 Contact CSW Electric & HVAC today at 360-697-2493, or browse the website for more information.